Dr. Campagna shares: A THANK YOU letter to our community
Category: DCH
Posted On:
Written By:

Jen Houchins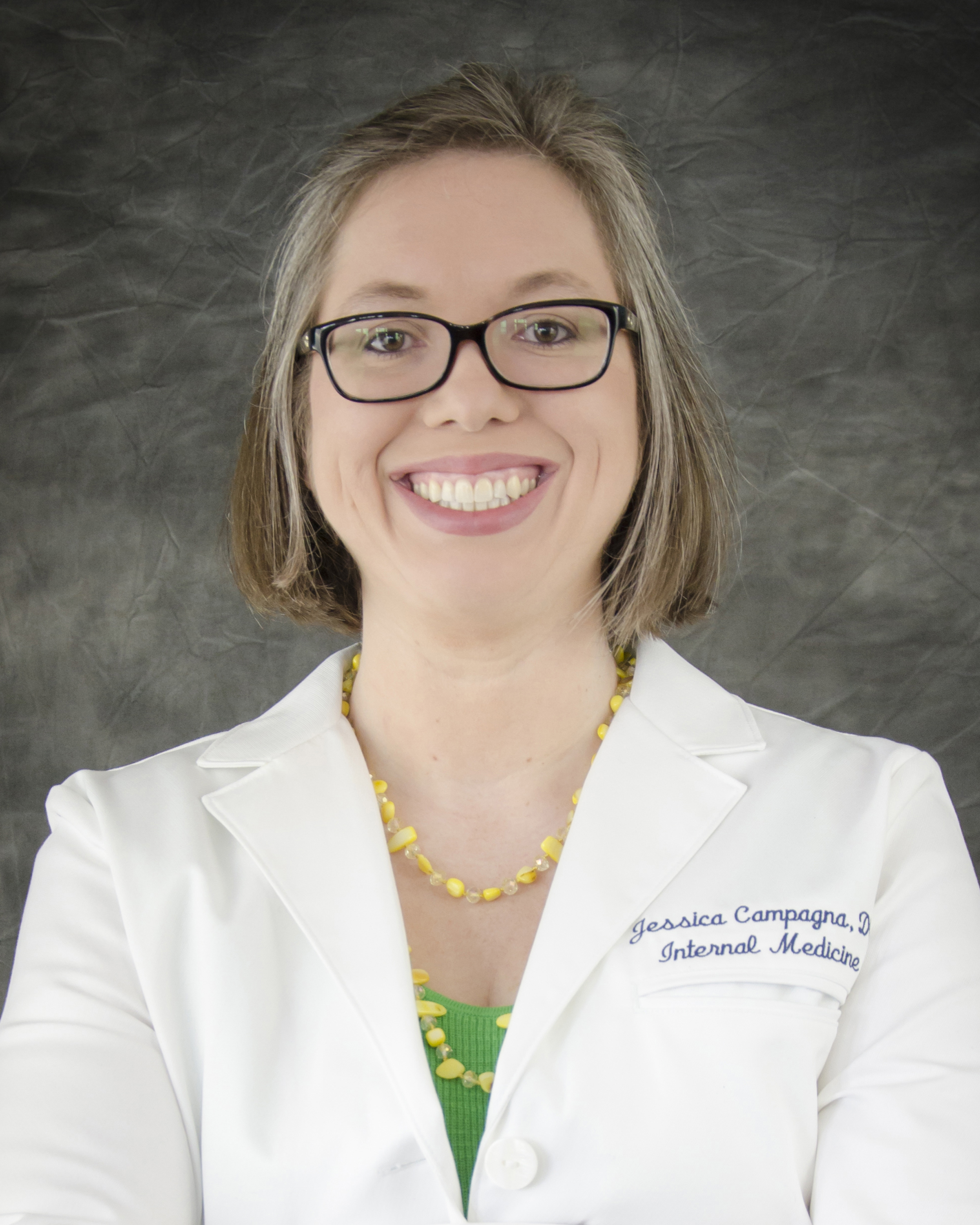 A THANK YOU to Our community:
For those of you who do not know me, I am Dr. Jessica Campagna, a hospitalist at Daviess Community Hospital. A hospitalist is someone who manages patients admitted to the hospital, who is not primarily managed by a specialist such as a surgeon. I have been at DCH since July 2018. Since coming to DCH I have largely felt respected and encouraged by my colleagues, hospital staff, and administration. Daviess County, being the rural locale that it is, has a largely friendly population. It was not until this recent pandemic that I truly appreciated the generosity of this community.
The past 3 months I have been at home on maternity leave. As the coronavirus pandemic began growing, all I could do was watch, like many of you, the exponential growth. And like many of you, I have experienced anxiety and fear of the unknown. Monday, April 27, I returned to work following my maternity leave. Returning to work after maternity leave has an emotional toll under normal circumstances; it is especially gut-wrenching, as you can imagine, during a pandemic. Up until my return, my family had been able to successfully isolate, but that would no longer be the case as I would undoubtedly be caring for patients with COVID-19 at some point.
On my first day, I was tearful as I drove to work. To my surprise, as I walked through the doors there were posters, sidewalk chalk ordered, and yard art of encouragement. "Heroes work here," "thank you," "you are the heart of this community," and countless others litter the front entrance. I have also seen where many local businesses, organizations and private individuals have donated food, desserts, masks, and other goods to the hospital and its employees. I would be afraid that I would forget someone if I tried to mention them all, but I will instead just provide a blanket "thank you" to this wonderful community of Daviess County for making this anxious momma feel like the risks taken may be worth it to serve such a loving community.