Daviess Community Hospital Careers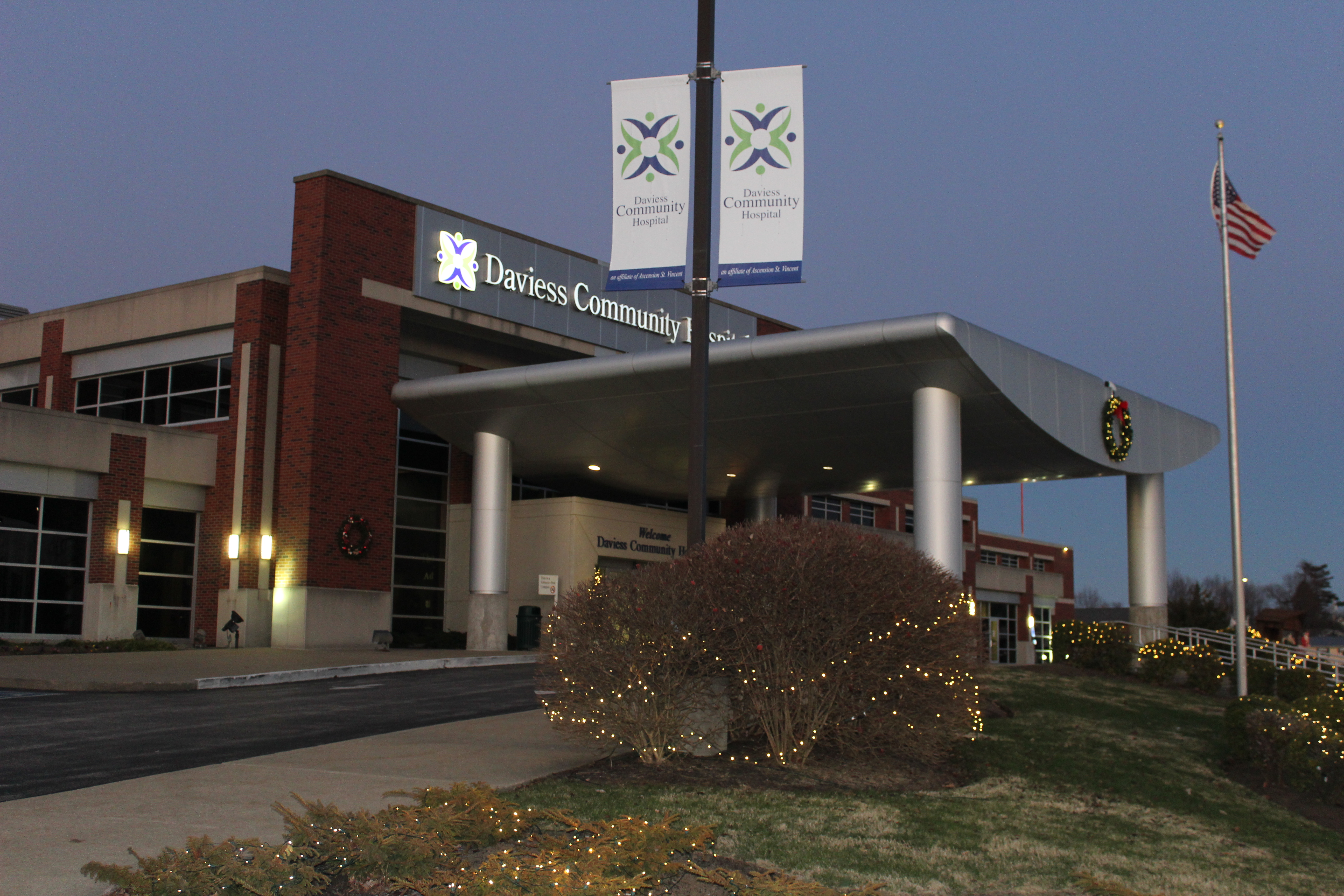 Located in Daviess County, we serve patients from Martin, Daviess, Knox, Pike and surrounding communities. We want to provide the best in comprehensive, compassionate care to our communities through our advanced medical providers, highly trained staff and state-of-the art medical services.
Daviess Community Hospital offers a comprehensive range of acute medical services in a 74-bed facility. We also offer six convenient outpatient clinic locations to serve our friends and neighbors of all ages with services ranging from urgent care to long-term care needs.
Daviess Community Hospital features a strong medical staff consisting of multidisciplinary professionals, including: Emergency Medicine, Endocrinology, Family Medicine, General Surgery, Internal Medicine, Nurse Practitioners, Orthopedics, Pediatrics, Obstetrics/Gynecology, Radiology, and Pathology. Specialists include Cardiology, E.N.T., Gastroenterology, Hematology, Oncology, Ophthalmology, Psychiatry, Pulmonology, Rheumatology, Sleep Medicine, Nephrology and Urology.
Why Join Daviess Community Hospital?
We're looking for hard-working, compassionate individuals to join our team in an effort to fulfill our mission of improving the health of the people who live in our communities by providing excellent medical care, ensuring access to that care, teaching healthy lifestyles, and working with local agencies to meet community health needs.
Daviess Community Hospital seeks to recruit and retain a workforce as inclusive and comprehensive as the populations we serve. We build and sustain an environment that supports education, communication, understanding and mutual respect within our entire healthcare community—from our own workforce and leadership to the suppliers we do business with and the community members we serve.
Our Benefits
As a member of the Daviess Community Hospital family, you will enjoy competitive pay and benefits such as 403B plans, medical insurance, Health Savings Accounts, paid time off and more.
Taking deliberate steps toward this goal not only adheres to our established mission, vision and values, but also strengthens our position as a leader in innovation and as the employer of choice within the state and healthcare industry.
Questions?
Contact our Human Resources Department at: hrstaff@dchosp.org
Our staff is available, Monday-Friday, 8 am to 5 pm.