Provider Recognition Dinner
Category: DCH
Posted On:
Written By:

Jen Houchins
DAVIESS COMMUNITY HOSPITAL
Hosts Medical Provider Recognition Dinner
January 27, 2020 (WASHINGTON, IN) – Daviess Community Hospital recently honored area medical providers for their years of service by hosting the annual recognition dinner at the Washington Country Club. Over sixty providers, members of the Board of Governors, administrative team and spouses were in attendance.
Tracy Conroy, CEO, welcomed the group and Dr. Dennis Atienza gave the prayer before the meal. Following dinner, Ms. Conroy acknowledged the physicians, nurse practitioners, physician assistants and certified registered nurse anesthetists who have joined DCH in the last year either through employment or clinical partnerships. They include Dr John Stafford (OBGYN), Dr. Tanya de la Vergne (Pediatrician), Ben Weyer, PA (Cardiology); Marissa Brosmer, NP (Cardiology); Miranda Schneider, NP (Hospitalist), Veronica Burris, NP (Quick Care); Jessica Kavanaugh, NP (Primary Care Clinic). She also acknowledged the retirement of Dr. Bonnie Knopinski.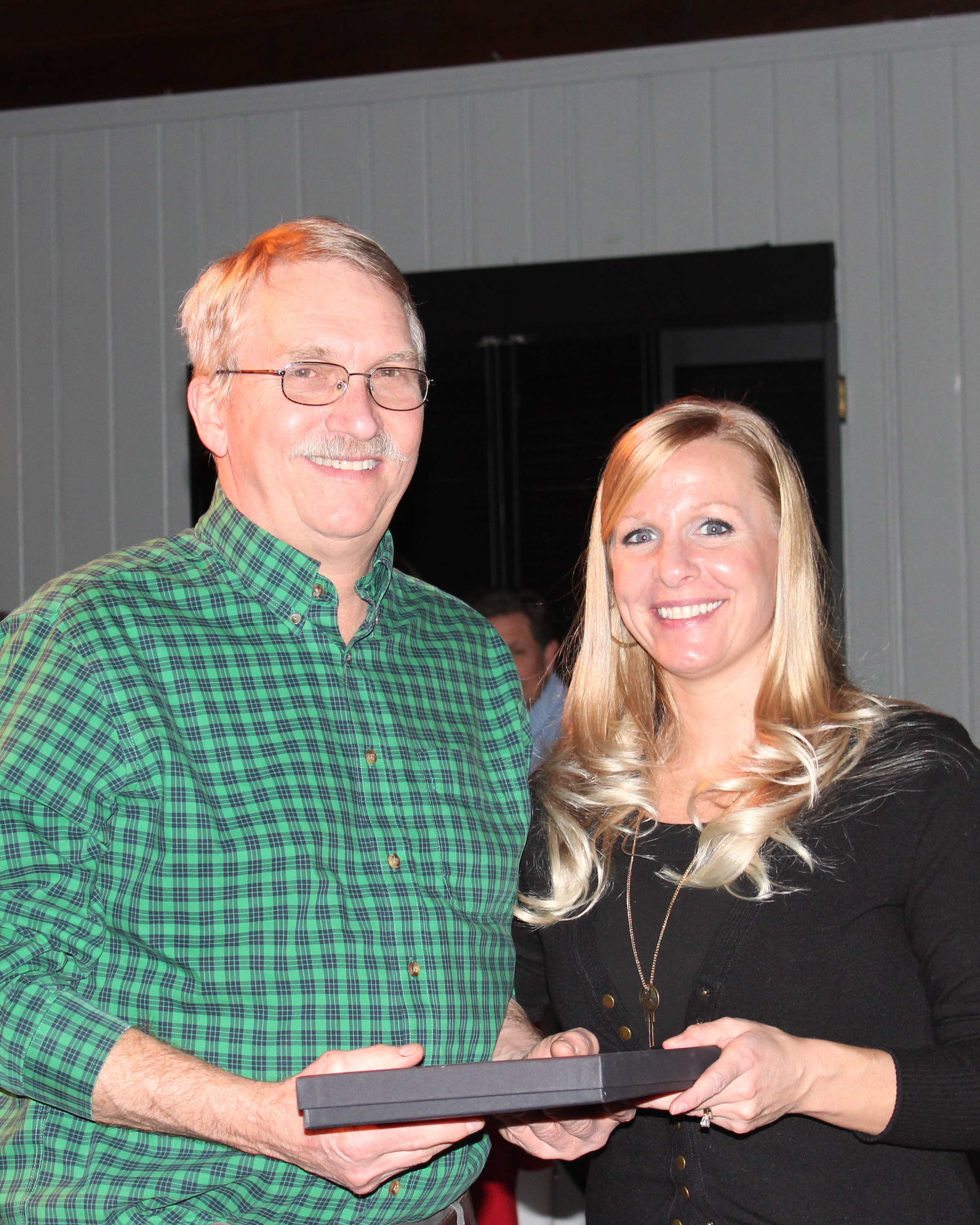 Ms. Conroy acknowledged the following providers and thanked them for their dedication to the patients of Daviess County.
35 years of service: Dr. Stephen Cullen
25 years of service: Dr. Reginald Sandy
21 years of service: Paul Anwiler, CRNA
19 years of service: Debbie Ramsey, FNP-C
16 years of service: Amy Waggner, FNP-C
13 years of service: Cheryl Buss, ANP-BC CME
10 years of service: Dr. Tim Cullen and Dr. Christopher Nixon
6 years of service: Susan Kraft, DNP, NP-C, COHN, CME
The audience learned of provider accomplishments in 2019 including Alicia Fields, DNP, FNP-C, RYT who received a specialty certificate in endocrinology from Duke University in Durham, North Carolina. She is the first nurse practitioner in Indiana to successfully complete this program.
Ms. Conroy also recognized the incoming medical staff officers for 2020 and provided an overview of the many accomplishments through the organization in 2019. Ms. Conroy concluded the evening by thanking the members of the hospital board as well as all spouses for their support of those who give so much of their time to the hospital and to DCH patients.
#############################
Pictured are Paul Anwiler, CRNA with Cara Veale, VP or Provider Services at DCH.