Event Details
2019 Community Health Fair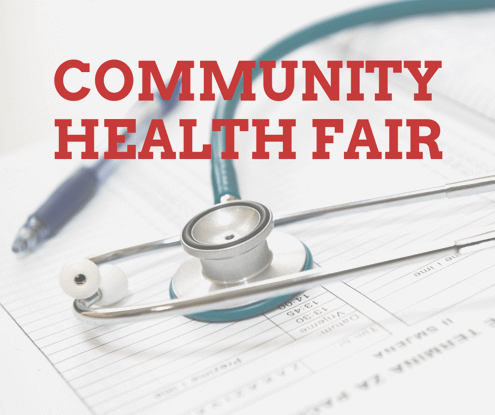 About This Event
Details:
The Following Services will be Provided for a Fee (Cash or Check Only)
- Chem16 and Total Cholesterol Panel $40.00
(8 hour fasting required)
- Prostate Cancer Screenings $5.00
(Men ages 50+, must also have lab work)
- EKG (Call 812-254-8858 to Schedule) $25.00
(Adults Only)
- Flu Shots (Adults Only) $25.00
- Pap Smear (Call 812-254-8858 to Schedule)
(Women ages 18-65)
A free shuttle will take patients to DCH and back to the event every 45 minutes.
Vendors Include: Daviess Community Hospital, Heartland OB/GYN, Home Building Savings Bank, Hawkins Health
Center, Williams Brothers, Tobacco Prevention Coalition, Parkview Village Christian Care Center, Pure Haven, Ruby
Ribbon, Allison's Lemongrass Spa, Thirty One, NRA, Hometown Hearing, PACE, Relay for Life, Preferred Home
Health, Daviess Martin Medical Clinic, Eastgate Manor, Prairie Village, The Villages at Oakridge, and More!
Screenings, Door Prize Giveaways, Local Vendors with Gift Items for Purchase,
Helicopter and Ambulance on-site, WAMW Live On-Air Broadcast, and
Breakfast Items for Those Who Fasted for Labs!!
Services are affordably priced, with many at no cost. All test results are sent to you and your physician.
Registration
Price:

Free
Registration Instructions: Digital Mammograms (See Below) - Medicare, Medicaid, and Insurance will be billed. Price will be determined when appointment i