Event Details
Women's Health Fair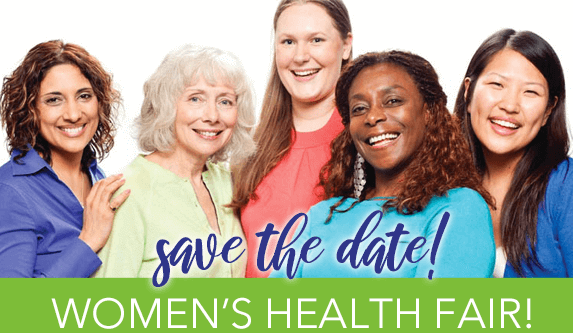 About This Event
Details:
VENDORS, GIVEAWAYS, LIVE BROADCAST BY WAMW AND MORE!!
DIGITAL MAMMOGRAMS SCREENING By appointment only. Many insurances will cover screening cost. Call 812-254-2856 to schedule. Please have an order from your provider.
FREE LAB WORK! Chem 16 & Total Cholesterol or A1C*
FREE SKIN CHECKS - General Surgeon, Dr. Rostas, will perform basic skin checks of moles or other skin conditions.
FREE SCREENINGS for women 18 and older including: Blood Pressure, BMI,Glucose and Cholesterol (finger stick), Memory screen, Pulse Oximetry, Carbon Monoxide screen, Bone Density preliminary screening.
FREE INFORMATION on Pelvic Floor Therapy, Breastfeeding, Car Seat Safety, Lymphedema and Women's Health Care.
Vendors include: Villages of Oak Ridge, Washington Nursing Center, Tobacco Coalition, PACE, Mary Kay, Pure Haven, Hope's Voice, YMCA, Anytime Fitness, Purdue Extention office, Pregnancy Care Center, Ruby Ribbon, Parkview Village Christian Care and American Senior Communities.
Registration
Price:

Free
Registration Instructions: call 812-254-2856 for appointment